Day 1 :
Keynote Forum
Bonn-Rhein-Sieg University of Applied Sciences, Germany
Time : 09:30-10:15

Biography:
Margit Schulze has received her PhD at Institute for Organic Chemistry from TH Merseburg/Martin Luther-Universität Halle-Wittenberg in 1990. Her had various position in her career as a Researcher at Martin Luther University Halle-Wittenberg in 1986, Project Leader at Max-Planck-Institute for Polymer Research Mainz in 1994, Senior Lecturer at Royal Institute of Technology (KTH) Stockholm in 1996, Head of Industrial Oils, Degussa/Evonik, Darmstadt during 1998-2000 and since 2001 she holds Professorship (C3) for Organic Chemistry and Polymers at Bonn-Rhein-Sieg University. She has received Research Award of the Hochschule Bonn-Rhein-Sieg together with Edda Tobiasch for "Optimaix Bone Regeneration".
Abstract:
Lignins are byproducts of the paper and pulping industry. They are available in huge amounts in form of so called black liquor, mainly produced via Kraft-pulping. However, applications of technical lignins are still limited to low-quality products due to the chemical and structural inhomogeneity. Thus, the first goal is to develop an appropriate approach for lignin extraction and purification. The purified lignins are then studied with special focus on antioxidant and bioactivity properties depending on biomass source and pulping process. In collaboration with the "Cold Chain Management" group at the University Bonn, lignin-based polymers are developed for active bio-based packaging and biomedical applications. Black liquor produced from wood pulping is used as a source of Kraft lignin. The lignin is extracted from black liquor via acidic precipitation, monitored by Thin Layer Chromatography (TLC). Purification of Kraft lignin was carried out by selective extraction. Lignins are characterized by FTIR, UV-Vis, 31P NMR, SEC, XRD and microscopy (SEM). Antioxidant activity is studied using a DPPH assay. The phenol content of lignins is determined by the Folin-Ciocalteau Micro method. Bioactivity (antibacterial and antifungal) of extracted lignins is accomplished by disk diffusion method and solution shake method. The antimicrobial activity is tested by modifying the method ISO 22196 (2007), a quantitative method to determine the level of antimicrobial activity of plastic surfaces. Folin-Ciocalteu and DPPH-Assay results confirm the antioxidant ability of lignins. In addition, it could be shown that the antioxidant activity of the lignin fractions strongly depends on the source of the black liquor. Here, differences in biomass feedstock used for the Kraft pulping process could be the reason for this observation which still is under investigation.
Keynote Forum
Univerite de Liege, Belgium
Time : 10:15-11:00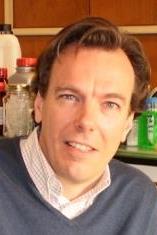 Biography:
Patrick Fickers has completed his PhD in Biochemistry from Universite de Liege, Belgium and from Institut National Agronomique, Paris, France. In 2004, he was at Polytech' Lille, France as a Post doctorate. In 2005, he has joined the Centre of Protein Engineering, Liege, Belgium as FNRS fellow. He was an Associate Professor at Universite libre de Bruxelles and the Head of the Biotechnology and Bioprocess Unit from 2009 to 2014. Since 2015, he is Professor at Gembloux Agro BioTech, University of Liege in the Microbial Processes and Interactions. He is also a Scientific Collaborator at University of Camaguey, Cuba and Adjunct Professor at TDT University (Ho Chi Minh City, Vietnam). He has published more than 40 research papers in peer-reviewed journals, 6 book chapters and several review articles. His researches focus on the development of yeast and bacterial strains by metabolic engineering. He is also interested in process development in bioreactor for the production of valuable compounds
Abstract:
Recombinant protein production driven by AOX1 promoter (pAOX1) is challenged by a high oxygen demand and heat production, especially in large-scale bioreactor. A promising solution relies on a methanol/sorbitol co-feeding strategy during the induction phase. In this work, transient continuous cultures were first performed to quantitatively assess the benefits of a methanol/sorbitol co-feeding process with a P. pastoris Mut+ strain bearing a pAOX1-lacZ construct served as a reporter gene. Our results demonstrated that cell-specific oxygen consumption (qO2) could be reduced by decreasing the methanol fraction in the feeding media. Optimal pAOX1 induction was achieved and maintained in the range of 0.45~0.75 C-mol/C-mol of methanol fraction. In addition, the qO2 was reduced by 30% at most in those conditions. Based on a simplified metabolic network, metabolic flux analysis was performed to quantify intracellular metabolic flux distributions during the transient continuous cultures, which further shed light on the advantages of methanol/sorbitol co-feeding process. Secondly, chemostat cultures were performed to investigate the cell growth, metabolism and regulation of pAOX1 regarding co-feeding rate of optimized methanol/sorbitol mixture. Our results highlight that methanol/sorbitol co-feeding allowed cells to adapt to oxygen transient limitation that often occur at industrial scale with reduced effect on pAOX1 induction and cell viability. The optimal feeding rate tested here was 6.6 mmolC (DCW h)-1 at an oxygen transfer rate (OTR) of 8.28 gO2 (l.h)-1 with over five-fold pAOX1 induction (probably directly associated with target protein productivity) compared with previous work.
Molecular Biotechnology | Industrial Biotechnology | Biotechnology Applications | Microbial Biotechnology | Immunology and Biopharmaceuticals | Nanobiotechnology
Location: Esperanto I+II
Chair
Ho Jeong Kwon
Yonsei University, South Korea
Co-Chair
Kristian M Muller
Bielefeld University, Germany
Session Introduction
McMaster University, Canada
Biography:
Faiez Alani has obtained his PhD from University of Strathclyde. He is an Associate Professor and Chair of Biotechnology at McMaster University, Canada. He is serving as Editorial Board Member for The International Journal of Engineering Education (IJEE) and Member of the Society for Industrial Microbiology and Biotechnology. He has published more than 30 papers in world class journals.
Abstract:
Lipase catalyzes hydrolysis of lipids to diglycerides and monoglycerides, fatty acids and glycerol. Demand on lipase application in food, detergent, pharmaceutical and biodiesel industries was increased in last decade. We are reporting novel process for lipase production. Solid state bioprocess was used as production technique in packed bed bioreactor. Distiller's dried grains with solubles (DDGS); a co-product from ethanol industry was used as a substrate for lipase production in this process. Penicillium restrictium produced more lipase than Y. lipolytica or R. miehei. It was found that optimum conditions for lipase production were 70% moisture content, pH 4.5 and 8 days incubation time. Scale-up of lipase production by using packed bed bioreactor increased significantly lipase production.
University of Aveiro, Portugal
Biography:
Maria Helena Gomes de Almeida Gonçalves Nadais has both MSc and a BSc in Chemical Engineering from Instituto Superior Tecnico of Lisbon University and has a PhD in Sciences Applied to the Environment from the University of Aveiro. She is an Assistant Professor in the Environment and Planning Department at the University of Aveiro. Her research interests are centered on biological processes for water treatment and for the treatment and material and energetic valorization of wastewaters and wastes. She is a full Member of the research center CESAM. Presently she supervises 3 PhD students on the development of new methods for physical-chemical and/or biological processes for water and wastewater treatment. She also supervises a PhD work in collaboration with CUF-Estarreja on the optimization of water use in the industry by means of process integration. She has done several works on consultancy and training in organizations and is presently working with two industrial companies for the implementation of quality and environmental management systems. With a total of over 65 communications she has 25 papers published in international scientific magazines with peer review, 4 international book chapters and 32 communications in Portuguese and international meetings with peer review.
Abstract:
Wood furniture industry is an important sector of the forest based industries in the EU. Only a few of these industrial plants have wastewater treatment systems despite the potential for energy recovery from this type of wastes through biological processes. The aims of this study were the evaluation of the anaerobic biodegradability of a wastewater from a wood furniture industry in Up-flow Anaerobic Sludge Blanket (UASB) reactor and the establishment of values for operating parameters that lead to the optimization of energy recovery in the form of methane rich biogas. A wastewater from a paint and varnishing booth was used to test several experimental conditions such as organic loading, flow rate and temperature. The assays were performed in UASB reactors with effluent recirculation in a closed system and monitored for methane production and removal of organic matter. Microbial population shifts were also monitored by Fluorescence in situ Hybridization. The anaerobic biodegradability of the wastewater was 68%. The metanization efficiency of the removed Chemical Oxygen Demand (COD) reached up to 80% when the optimal conditions were applied: Organic loading rate of 0.67 g COD total/L, flow rate of 0.25 L/h and temperature of 35 °C. This maximum methane production was accompanied by an increase of the relative abundance of Archaea microorganisms responsible for methane production and a relative decrease of the Bacteria microorganisms. A first order kinetic model was used to predict methane production resulting in correlation coefficients above 94% for all the tests performed. It was concluded that anaerobic treatment in UASB reactors is an interesting option for bioenergy recovery from this type of wastewater.
National Institutes of Biomedical Innovation, Japan
Biography:
Hanayuki Okura has completed her PhD degree from Osaka University, Graduate School of Medicine. She is the Deputy Director of Platform of Therapeutics for Rare Diseases, National Institute of Biomedical Innovation, National Institute of Biomedical Innovation, Health and Nutrition, Japan.
Abstract:
Nonalcoholic fatty liver disease (NAFLD) is an increasing cause of chronic liver disease and broadly defined by the presence of steatosis with inflammation and progressive fibrosis. Recently, we have reported the therapeutic potential of adipose tissue-derived multi-lineage progenitor cells (ADMPCs) in liver fibrosis using CCl4-induce chronic mice model. These findings lead us to plan next study, whose aim was to assess the effectiveness of ADMPCs in improving NAFLD. ADMPCs were isolated from inguinal adipose tissues of C57 BL/6 mice and expanded. NAFLD model was induced by a single subcutaneous injection of 200 μg STZ 2 day-after birth followed by feeding a high fat diet beginning at 4 weeks of age. After randomization of animals, the NAFLD mice received ADMPCs or placebo control via tail vein injection at an age of 6 weeks and were applied for histological and blood examination at an age of 9 weeks. NAFLD model mice with ADMPCs injection exhibited a significant reduction in liver fibrosis and inflammation areas as evidenced by Sirius red staining. Moreover, blood examination showed that plasma adiponectin levels in ADMPCs-treated NAFLD model mice were higher than those in placebo controls. In vitro production of anti-inflammatory cytokines, fibrinolytic enzymes and hepato-protective cytokines examined by ELISA were higher than those of and BM-MSCs, suggesting the mode of action of ADMPCs. These results showed the mode of action and proof of concept of systemic injection of ADMPCs in NAFLD, which is a promising therapeutic intervention for the treatment of patients with NAFLD.
Yonsei University, South Korea
Biography:
Ho Jeong Kwon has obtained his BSc from Seoul National University, Korea and has completed his MS and PhD from University of Tokyo, Japan and Postdoctoral studies from Harvard University, USA. He is a Professor of Department of Biotechnology, Yonsei University, Korea and Director of Chemical Genomics Global Research Laboratory. He is serving as a Council Member of HUPO, the President of KHUPO and has been serving as a Council Member, Secretary General and Vice President of AOHUPO. He has published more than 170 papers in reputed journals and is an Editorial Board Member of repute journals.
Abstract:
Ubiquinol-cytochrome C reductase binding protein (UQCRB), one of subunits of mitochondrial complex III, is a specific cellular binding protein of anti-angiogenic natural small molecule, terpestacin. Mitochondrial Complex III (cytochrome bc1 complex) has been reported as a crucial regulator in hypoxia-induced angiogenesis through mitochondria-derived reactive oxygen species (ROS) involved oxygen sensing. Here, cell permeable recombinant UQCRB protein is generated using protein transduction domain (PTD), a small peptide transferring its binding partner into the cell to uncover the biological role of UQCRB. Consequently, PTD-UQCRB transduction enhances generation of mitochondrial ROS and HIF-1α stability. Also, trans-membrane delivery of PTD-UQCRB induces vascular endothelial growth factor (VEGF) expression and invasion of human umbilical vascular endothelial cells (HUVECs) in vitro. Furthermore, PTD-UQCRB treatment enhances wound healing in vivo. These results imply new insights into the function of PTD-UQCRB in angiogenesis via mitochondria-mediated ROS generation and also open new basis on application of PTD-UQCRB as a pro-angiogenic agent via regulating mitochondrial function.
Bielefeld University, Germany
Biography:
Kristian M Muller is a Professor of Cellular and Molecular Biotechnology at Bielefeld University, Germany. He was an Assistant Professor and Group Leader at the University of Freiburg and the University of Potsdam. Prior to his independent career he has worked as a Postdoctoral Scientist at the University of California at Berkeley and received his PhD from the University of Zurich and Diploma in Biochemistry from the University of Hannover. Within the realm of protein engineering and synthetic biology he performs basic research and develops technology, which he utilizes to drive innovations such as cancer therapeutics.
Abstract:
Virus-based suicide gene therapy with enzymes also called virus-directed enzyme mediated prodrug therapy (VDEPT) delivers genes for prodrug-activating enzymes to tumor cells. This approach leverages modular design of various cellular and transcriptional targeting and detargeting approaches with established enzyme-prodrug combinations. We are testing EGF-receptor dependent gene delivery by fusing binding domains (DARPin, Affibody) to capsid proteins or by inserting computationally designed peptides into capsid loop structures. For prodrug activation, we utilize thymidine kinase or cytosine deaminase in combination with ganciclovir or 5-fluorouracil, respectively. At cellular level, we achieve tumor-marker specific binding, transduction and ultimately specific killing. The approach is facilitated by a modular vector design and the use of fluorescent proteins as genes of interest. Effects on target cells were analyzed by viability assays as well as microscopy and flow cytometry.
Biography:
Mawahib El Amin Mohamed El Nour has completed her PhD from University of Khartoum and Postdoctoral studies from University of Bayreuth, Germany. She is the Dean Faculty of Science & Technology, University of Al Neelain, Sudan. She has published more than 20 papers in reputed journals. She is an Associate Professor of Biotechnology. Her current research fields are phytochemical screening of medicinal plants for natural products, tissue culture of economically important plants, biotechnology (fermented food), production of secondary metabolites by cultured cells and tissue and stress physiology (drought, salinity and temperature).
Abstract:
The present study aimed to investigate antioxidant activity, total phenolic and flavonoid contents of callus and rhizome extracts of Ginger (Zingiber officinale Rosc). The solvents used for extraction were petroleum ether and methanol:chloroform (1:1). Shoot tip was used as explants for callus induction. They were cultured on MS medium supplemented with different concentrations (0.00, 0.5, 1.00, 2.00 and 3.00 mg/l) of auxin 2,4-dichloro-phenoxyacetic acid (2,4-D). The highest mean of fresh weight of callus (p<0.05) was induced by 1.00 mg/l of 2,4-D (1.30±0.09) gm. Free radical scavenging activity was evaluated by DPPH method. The highest scavenging activity (p<0.05) was obtained from petroleum ether extract of rhizome (97.47±0.06%) followed by (methanol:chloroform) extract of rhizome (86.69±0.01%) and methanol:chloroform extract of callus (50.53±0.28%). Petroleum ether extract of callus demonstrated weak (p<0.05) antioxidant activity (41.23±0.01%). The total phenolic and flavonoid contents were estimated by Folin-Ciocaltue and aluminum chloride colorimetric methods sequentially. Highest phenolic contents were observed in (methanol:chloroform) extract of rhizome (58.10±0.1 mg/l), compared to petroleum ether of rhizome (10.28±0.12 mg/l) and (methanol:chloroform) extract of callus (7.1±0.17 mg/l). The amounts of total phenolic compounds were calculated as mg/l gallic acid equivalent of phenols. Flavonoid contents were detected to rhizome extracts using solvents (methanol:chloroform) and petroleum ether. The results obtained were (6.512±0.29 mg/l) and (1.841±0.20 mg/l) respectively. The amounts were calculated as mg/l quercetin equivalent of flavonoids. A positive correlation coefficients (R2) values were observed between total phenol and flavonoid content versus percentage inhibition of DPPH radical (R2=0.548) and (R2=0.666) respectively.
Federal University Lafi a, Nigeria
Biography:
Professor Festus Chukwuemeka Onwuliri got his Ph.D at the age of 35years from University of Jos. He has previously had his B.Sc., M.Sc and AIML from the University of Nigeria Nsukka, University of Jos and Medical Laboratory College Vom, Nigeria respectively. He has acquired a wide range of administrative experience. He was the Head of Department of Plant Science and Technology, University of Jos and is the Director of Victory medical laboratory service, Jos Nigeria. Professor F. C. Onwuliri has published about 65 papers in both national and international Journals. He has supervised 54 Post Graduate students both at Ph.D and M.Sc levels in the area of Microbiology and Biotechnology. He has also supervised over 150 undergraduate students. He has held several other positions and served in several committees, both ad-hoc and statutory, within the University of Jos and other Universities in Nigeria. He has several memberships including memberships Association of Medical Laboratory Scientists of Nigeria, Nigerian Society for Microbiology, Nigerian Mycological Society, Botanical Society of Nigeria, Nigerian Society for Parasitology, Biotechnology Society of Nigeria, International Biotechnology. Professor Onwuliri participated in the 4th world congress on Biotechnology in North Carolina, USA and the 5th world congress on Biotechnology in Valencia, Spain. He has many Scholastic Honours and Awards.
Abstract:
Faco's medium is a novel, differential culture medium obtained from the mixture of extracts of Acha (Digitaria exilis and Digitaria iburua) and pooled human urine that is claimed to facilitate the isolation and presumptive identification of some clinical important bacterial isolates from clinical samples. The microbiological performance and efficacy of Faco's medium was compared to that of blood and MacConkey agar for the isolation and presumptive identification of bacteria responsible for urinary tract infections. This study included consecutively collected midstream and/or catheter-catch urine samples obtained from patients. All urine samples were inoculated on Blood agar, MacConkey agar, and Faco's medium medium and incubated overnight aerobically at 370 C and examined. Of the 2700 urine samples tested, 71.3% produced significant growth on the test media and about 14 potentially significant organisms were recovered on at least one of the three media. 743(95.8%) were uni-microbial, 32(4.12%) were poly microbial. Faco's medium medium succeeded in detecting all the urine pathogens that were detected by the reference media, including Gram-negative bacilli, Staphylococci, Streptococci, and Yeasts. Colony colour and morphology on Faco's medium agar accurately differentiated Escherichia coli, Proteus species, Klebsiella, Pseudomonas and Acinetobacter spp. The result suggests that Faco's medium agar media can be used as a single medium for the isolation of uropathogens. Presumptive identification of isolates is time consuming and requires a great deal of experience when using traditional media. On Faco's medium it is easier and will improve the quality of urine culture by contributing to a more uniform interpretation of Uropathogens on culture media. The performance of Faco's medium was also determined using bacterial growth curve and the result obtained showed that there was significant increase in the performance of Faco's media compared to that of Nutrient Broth. The result obtained also showed that there was significant difference (P˂0.05) between the growth of E. coli when grown in Faco's media containing two different substrates. Growth in medium containing Nitrophenyl-B-D-galactoside was better than the growth of E. coli in the medium containing glucose. The activity of the enzyme B-galactosidase induced was then determined. The implications of the results are discussed.
National Hellenic Research Foundation, Greece
Biography:
Georgios Skretas was graduated from the School of Chemical Engineering of the National Technical University of Athens, Greece in 1998 and received his PhD in Chemical Engineering from Princeton University, USA in 2006. He has then joined the University of Texas at Austin, USA to carry out Postdoctoral research training under the guidance of Professor George Georgiou. Since 2009, he has been the Principal Investigator of the Laboratory of Enzyme & Synthetic Biotechnology at the Institute of Biology, Medicinal Chemistry & Biotechnology of the National Hellenic Research Foundation, Greece, where he currently holds the rank of Research Assistant Professor.
Abstract:
It has now been widely recognized that many incurable diseases with enormous socioeconomic impact such as Alzheimer's disease, Parkinson's disease, type-2 diabetes etc., are initiated by a common mechanism; the misfolding of specific proteins. Here, we describe the use of engineered bacterial cells as a platform for the discovery of potential therapeutics against such protein misfolding diseases (PMDs). The topic of the described research is the application of molecular evolution approaches for the discovery of compounds that rescue the misfolding of PMD associated proteins. To achieve this, Escherichia coli cells are first engineered to biosynthesize large libraries of test compounds with high structural diversity. Then, the same cells are modified further so that they allow the identification of the rare molecules that correct the folding of particular misfolding-prone and PMD associated proteins (MisPs) with the use of a genetic screen. Lead compounds identified by this initial screen, are then subjected to more detailed evaluation by biochemical and biophysical methods of protein analysis and their ability to inhibit MisP induced pathogenicity is tested using appropriate human cell assays or in vivo models of the disease of interest. The molecules capable of rescuing the misfolding of the target MisP and of antagonizing its associated pathogenicity become drug candidates against the specific disease. We will describe our efforts to identify such "pharmacological chaperones" against the misfolding of the amyloid β (Aβ) peptide and of certain carcinogenic misfolded variants of human p53, with the aim of developing potentially therapeutic compounds against Alzheimer's disease and cancer, respectively.
Biography:
Thomas Prevenslik is a retired American living in Hong Kong and Berlin. Because classical physics does not work at the nanoscale, he has developed the theory of QED radiation based on quantum mechanics.
Abstract:
The causal link between GM foods and human health is proposed to be DNA damage by UV radiation produced in the gut from NPs in glyphosate residues. NPs stand for nanoparticles. But only DNA damage by UV radiation from the sun is known harmful by causing skin cancers. How do NPs in the gut shielded from the sun produce UV radiation? By classical physics, DNA damage is thought caused by chemical reaction upon contacting NPs. QM differs by NPs creating EM radiation. QM stands for quantum mechanics and EM for electromagnetic. Unlike classical physics, QM requires the atoms in NPs have vanishing heat capacity and therefore NPs cannot conserve heat from the gut by increasing temperature. Hence, NPs conserve heat by emitting EM radiation. Vanishing heat capacity of the atom by QM is not new, but the consequence of the Planck law formulated over a century ago. For heat capacity to vanish, however, the NP must be placed under high EM confinement. But this is inherent with NPs having high surface-to-volume ratios requiring absorbed heat to be confined to their surfaces. Under EM confinement, QED conserves surface heat by creating EM waves standing between diametrically opposite NP surfaces. Simply stated: Absent heat capacity, QED conserves heat supplied to a NP of diameter d by creating EM radiation having half-wavelength 𝜆/2=n d, where n is the NP refractive index, e.g., titanium dioxide NPs having diameter d=50 nm and n=2.5 emit UV-C radiation at about 254 nm, a lethal level for DNA damage that if not repaired by the immune system may cause cancer.
VNUHCM-University of Science, Vietnam
Biography:
Hoang Duc Nguyen has completed his PhD from University of Bayreuth in 2006 and Postdoctoral studies from Max Planck Institute for Molecular Physiology in 2011. He is appointed as an Associate Professor in 2015 and currently the Head of the Department of Microbiology and Director of Center for Bioscience and Biotechnology at VNUHCM-University of Science, Vietnam. He has published more than 20 papers in reputed journals.
Abstract:
Bacillus subtilis possesses excellent properties to be considered as a host for protein production. These properties include GRAS status and available large scale production. Also, this endotoxin-free bacterium confers significant advantages to producing recombinant protein products for animal and human uses. The development of these products requires efficient optional expression systems for this bacterium. Here, we will present a topic on the development of pHT expression vectors based on the promoter Pgrac family to produce recombinant proteins in B. subtilis, which can use in an IPTG-inducible or non-inducible manners. First, we introduced a new synthetic promoter Pgrac derived from B. subtilis groESL promoter and E. coli lac operator, which can be induced by addition of IPTG. This promoter is 50 times stronger than Pspac, the most popular IPTG-inducible promoter used for B.subtilis. Second, by changing the core promoter elements and the mRNA stabilizing elements to make an 84-promoter library, we showed that the second generation of Pgrac promoters could enhance production levels more than 30% of total cellular proteins in B. subtilis. Third, we generated potent expression vectors containing a second generation promoter of Pgrac family, which could be used to produce efficiently intracellular or extracellular recombinant proteins in B. subtilis. Finally, we will update recent development of novel non-inducible vectors using the IPTG-Pgrac promoter, which allowed production of recombinant proteins without the addition of IPTG. The use of IPTG-inducible and non-inducible expression vectors harboring Pgrac promoter will promise to bring enormous benefits to industrial applications.